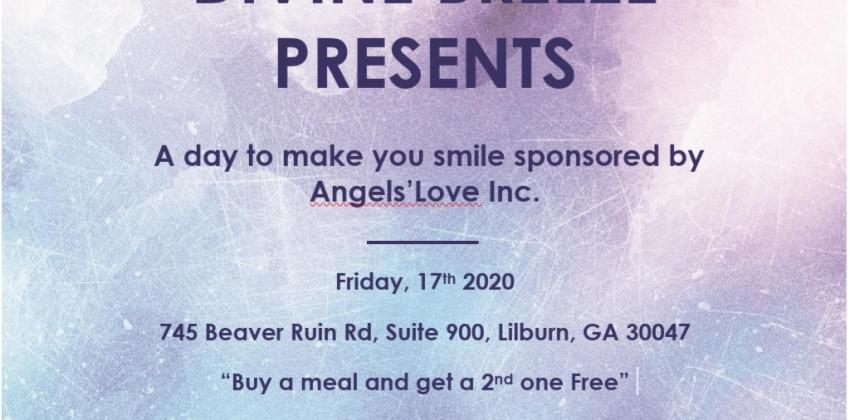 As we all know times have been hard for all with the Coronavirus that is sweeping out the world especially our nation. Us at Angels'Love Inc. are joining forces with this fine restaurant Divine Breeze to make a difference in someone's day on Friday the 17th of 2020. Hoping to make someone smile, hoping to bring some type of love, Letting our community know that we care, love and support them.
On that note, Let's continue to be safe by continuing social distancing, washing our hands, wearing our gloves and masks.
Thank you and God Bless us all!